Encrypt and share
in compliance with GDPR
DocSecure ensures that your data is safe and is delivered to the right recipients using encryption. Encrypt and share files in compliance with GDPR and most recent law regulations worldwide.
Send, receive, share with the world.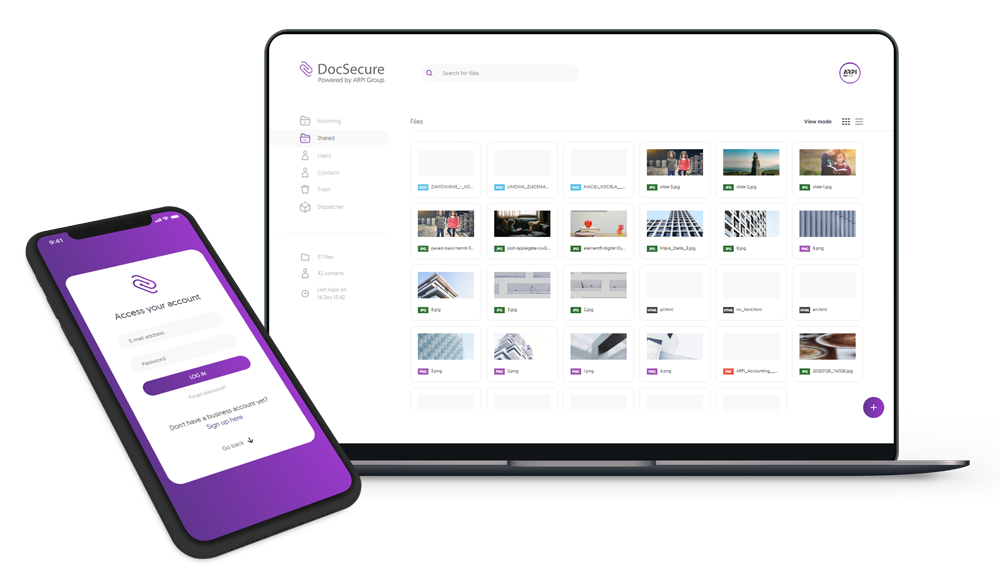 I want to know more
GDPR compliance
Our 2-level encryption system is created in compliance with GDPR regulations. All of the files you share cannot be accessed by anyone except your recipients.
Direct file delivery
All you have to do is to indicate your recipient's email address and our system will lead him through the registration process automatically.
Your own space
Create your own space in minutes and start sharing files with your co-workers. Easy management is possible through the administration panel and our customer support.
You're in charge
Use our technology and manage your space in a user-friendly way. All operations on the files are just one click away.